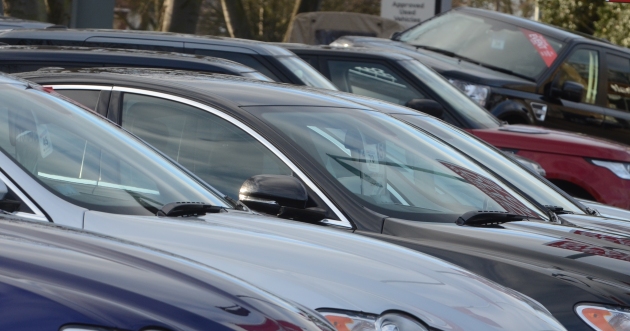 Stock availability is the biggest challenge facing used car dealers in coming months, according to  a new monthly survey conducted by Startline.
Availability was cited by 70% of dealers, followed by increasing compliance requirements (46%), growth of mobility solutions (35%) and finance availability (33%).
There was also uncertainty over ICE future values, cited by  30% of dealers followed by a need for increased transparency and processes (28%).
The switch to electric vehicles was cited by 26% of dealers, the emergence of agency model (15%) and a reduction in the desire for car ownership (11%).
A third of dealers surveyed (33%), of those who responded said they were more optimistic than last month, compared to 25% who were more pessimistic, while the outlook was unchanged for 43%.
Among positive dealers, factors that are perceived as strengthening include stock supply (61%), motor finance availability (39%), market and prices (21%) and consumer confidence (17%).
Conversely, those who are pessimistic see stock supply (53%), consumer confidence (52%), and market and prices (13%) all weakening.
Different sentiments are also revealed over whether dealers believe consumers are more likely to choose a used car over new this month – with 22% agreeing, 18% disagreeing and 60% unchanged.
Factors mentioned by dealers who said more likely include the new cars consumers want not being available (92%), new car prices having risen (39%), consumers not being able to afford a new car (15%) and used cars offering better value than new (8%).
Those who were less likely chose used car prices having risen (70%), the cars that consumers want not being available used (30%) and new cars offering better value than used (10%).
Paul Burgess, CEO at Startline Motor Finance, said: "After a long period of buoyancy, it indicates there is divergence in how some dealers view the future prospects of the market alongside a core who foresee a more stable picture.
"This is attitudinal research, so it is very much a measure of sentiment. The used car market is not a monolith and, given current economic headwinds, dealers operating in the mid-lower market may well be seeing different conditions to prestige retailers, for example.
The Startline Used Car Tracker is compiled for Startline by APD Global Research with 301 consumers and 55 dealers taking part.